Stop Sabotaging your Workout
Performance And Gains!
These simple changes can help you feel better, fart less... and accelerate your gains in the gym.
Hey, so two things here...

First, stop "Crop Dusting" your local gym every time you go in.

Just because Protein Farts are "common" doesn't mean that they're normal.

Or "good for your gains."

It's the opposite.

What's happening is that Soy and Whey proteins have to be digested in order to get the protein to your muscles so it can be used.

Well, if you take a 30g scoop of protein and start your workout 1/2 hour later, that is enough time to start digestion but not finish.

In fact, it takes hours.

So you're really not utilizing that protein during your workout.

What you are doing...

Is interrupting digestion. And that's what causes the gas.

And less energy too, since your body wants to send blood to the stomach and gut to process the food.

It doesn't want to send that blood to your muscles for work, even though you want it to.

So you're sabotaging your workout, your gains, the $ you spent on the protein...

And creating a "toxic" environment at the Gym. (If you get what I'm saying)

The second part of this is...
Don't let your body CANNABALIZE your muscles!

See, when you work out... You quickly deplete energy.

And the screwy thing is, that once you burn through whatever you had in your stomach and bloodstream...

Well, you're screwed.

Your body goes and looks to unleash energy from where it is stored.

Commonly... from YOUR MUSCLES.

This is why taking the right kind of protein, especially BCAAs right before, during, and right after your workout makes a world of difference in your training, especially if you are going for an hour or more per session, like most of us are!

Numerous studies have shown (and millions of people swear to) the effectiveness that taking a 2:1:1 ratio of the right Amino Acids has on helping us train harder, longer.

L-Leucine, L-Isoleucine, and L-Valine are the key.

But we don't stop there. You really need more than just Amino Acids to fuel the intensity you need to crush new PRs and maximize your gains.

That's Why Our Asylum Anytime BCAAs Are Superiorly Formulated To:

💪 Flood Your Muscles With Hydrating Coconut Water
💪 Boost Nitric Oxide And Energy Levels
💪 Taste Amazing Enough To Sip All Day!
💪 Replenish Crucial Electrolytes
💪 Fuel Massive Gains

You put in the work.
Don't sabotage the gains.

Hydrate and Fuel For Maximum Performance During and After Your Workouts.

Once you try a workout under the influence of Asylum Anytime, you're not going to back to the Gatorade or any other inferior drink.

It's even 50% cheaper than a 16oz Gatorade at regular price!


But right now we've got a PSYCHO deal going so you can save even more on the KING of intra/post workout hydration and recovery 👇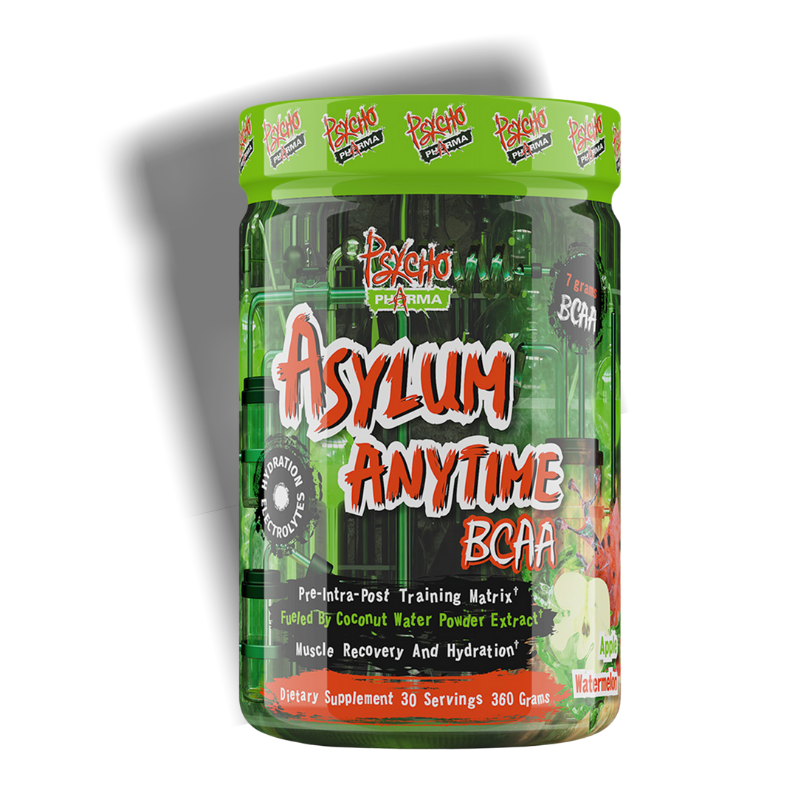 MAXIMIZE ATHLETIC PERFORMANCE, ENDURANCE AND PREVENT EARLY MUSCULAR FATIGUE
Balanced Electrolyte-Infused Hydration
2:1:1 BCAA Fuels Intense Workouts
Boost Nitric Oxide Levels & Blood Circulation
Ultimate Recovery for Maximum Gains
*Save $100s per year Over Sports Drinks


Most orders are fulfilled same day or next business day and you can choose how fast you want to get it. All orders shipped from California, USA.

30 Day Money Back Guarantee

No hassles, no excuses. If you don't love it, contact us and we'll make things right!

Psycho Pharma only includes the highest, most potent form of supplements and botanicals to ensure the most bang for your buck.
FUEL FOR MAXIMUM PERFORMANCE AND GAINS
Choose your package and save big on your order
Don't Miss Out!

These Sale Prices End
Sunday, October 4th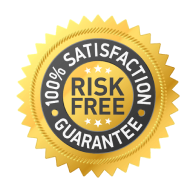 Obviously, results can vary and we want you to be 100% satisfied. That's why we offer a 30-day Satisfaction Guarantee. Take it for 3 days or finish the tub, if you're not happy, contact us for full refund on your first bottle.
It's simple as that! We value customer satisfaction above anything else.