Clean, mood-enhancing, No CRASH ENERGY
Save yourself from sugary, artificially colored-flavored, expensive canned energy drinks sipped from BPA- laden aluminum cans.
Hey we're not sure if you've had a chance to see this yet...

But people all around the world have been falling in love with the energy high and feel-good effect they're getting from these simple capsules...

Instead of brewing 6 cups of coffee, multiple daily trips to coffee shops or downing 3 or more energy drinks.

And for good reason!


We take a stand against expensive, sugary, artificially colored canned energy drinks that cost many people over $100 per month and over $1,000 per year! (at only 1 per day)
With Far Beyond Driven, you can meet your energy needs in a way that won't put you on the fast track to coronary problems and stained teeth.
And for less than 1/5th of the cost!

Yes, those things are way overpriced and it's time to stop getting ripped off by the big beverage companies always looking for another way to cash in AT OUR EXPENSE.


You'll even do your part to save the world from all those extra BPA laden aluminum cans

(BPA is not good for you either!)

Just take 1 capsule right of bed in the morning and feel energized and motivated just 20 minutes later.

Take another for the 3 o clock slump and have enough drive to hit the gym right after work, no problem.


By 7-8 you'll be good to start winding down for a good night's sleep.

They're in capsule form so you drink more water and less sugary, chemical colored drinks.

Or go ahead wash it down with an actual soda if you want one, and get something that actually tastes good. (You'll still pay less than the canned energy drink)

What a rip off to consumers! That's why we don't sell them.

Sure it's a multi-billion dollar market and all, but much better energy products can be produced way cheaper. And that's the position we've taken.


Far Beyond Driven was created to help Doers do more, and excel at whatever they're trying to accomplish. Be it at work, school, at the party, in the gym, on your bike or on the court or field
Each serving gives:
⚡ A seemingly never-ending & self-sustaining source of clean, no-crash energy
⚡ Feel-good mood enhancement that just makes life better, IMO
⚡ God-like focus & mental clarity perfect for class, cram sessions, even sports
⚡ The drive to be better than you were yesterday and the energy to execute
Far Beyond Driven (name inspired by album from the famous rock band- yeah, we're metal heads) isn't just the "same-thing-just-cheaper" as energy cans found on convenience store shelves.

Odds are you've never felt a combo of cognitive enhancers and stimulants like this before.

And once you try it, I bet you'll never go back.

Far Beyond Driven, The Name Says It All. 🤯

Give it a try today and start crushing your goals and productivity 👇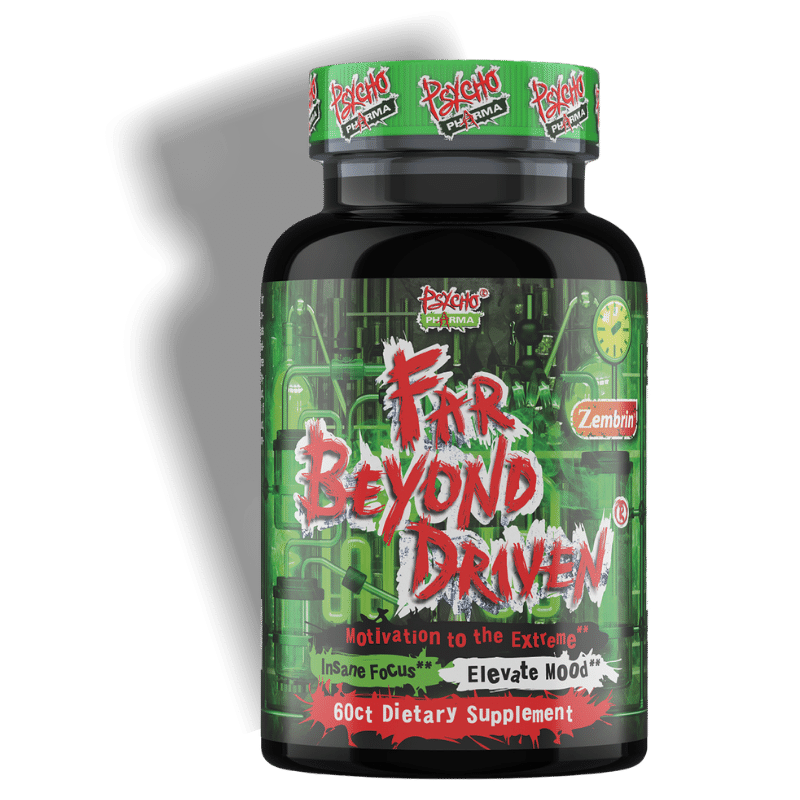 EXTREME MOTIVATION FOR TOUGH PHYSICAL WORK, BIG BOY FITNESS, ALL NIGHT PARTYING AND GAMING

motivation To The Extreme
Feel-Good Mood enhancement
Potent fat Burning Properties
*Save $100s per year Over Energy Drinks
Motivation to Power

Far Beyond

Goals of Fitness, Weight Loss, and Strength




GET SHREDDED and Get Confident!

The strongest legal Energy Stimulant available in capsule form so you can take exaclty as much as you need.

It produces a happy mood and stimulates an energetic calorie burn and sweat when taken at a full 2 capsule dose...

Or just take 1 for a nice, feel-good energy high that's still stronger than those sugary energy drinks you find on convenience store shelves. And doesn't give you the crash afterward.

Go all-day. Go all night. FBD helps power through tough physical work, big boy fitness, all-night partying or gaming, and not slow down until FBD says so!

Far Beyond Driven is a powerful energy and calorie burner & body shredding product. It combines high levels of caffeine and exotic stimulants and nootropic agents to give users an intensity combined with feel good energy.

Psycho Pharma's Far Beyond Driven, is perfect for anyone looking for increased energy and weight loss, enhanced athletic performance, improved mental focus and cognitive ability, enhanced positive mood. Through its thermogenic properties, it even increases sweat and energy production.

Far Beyond Driven is the strongest fat burner available, providing feelings of overall well-being, enhanced mood, and increased weight loss.


NUTRITIONAL FACTS AND INGREDIENTS
PER 2 CAPSULES SERVING
Suggested use: Take one capsule to assess tolerance! Stimulant Warning: 2 caps are 325mg total caffeine, 5mg Yohimbe HCL, 4mg Alpha Yohimbe. DO NOT TAKE WITH ANY OTHER CAFFEINE PRODUCT.

Try taking 1 capsule in the morning, then 2 capsules around lunchtime. Space 5 hours between servings

250mg Caffeine Anhydrous, is the base stimulant and mood enhancer that sets the foundation for the other hard-hitting stimulants and nootropic mood enhancers.
100mg Infinergy® Dicaffeine Malate 75% caffeine and 25% malic acid is used as delayed stimulation and to prevent" crash", it`s known to be less harsh on the digestive system, help reduce the nasty effects regular caffeine can have on the stomach.
25mg Zembrin® is the world's most researched and clinically studied extract of Sceletium tortuosum. Its' anxiety-reducing improved cognitive function and mood-enhancing abilities are much like the classic DMAA, and Ephedra products of the past. Zembrin provides an all-around sense of "feel-good" during and after exercise.

5mg Yohimbine HCl can promote the continuation of fat-burning, making it an effective supplement for its ability to help improve mental focus and cognitive performance.

4mg Rauwoulscine (std. min. 90% Alpha Yohimbine) is a stimulant used for weight loss and enhanced athletic performance. Known for the Chills and sweat effects, this ingredient is key to burning fat while decreasing mental and physical fatigue.
As a dietary supplement, take 1 capsule per serving. Do not exceed 2 capsules per day. Consult with your physician prior to using this product.

Returns Policy
Dear customer if there is any issue or question with your order please email:info@psychopharma.com or call 888 234-2595 during our normal business hours, Monday through Friday 9am to 5pm pacific standard time.
If you are missing an item or the product is damaged, you must notify us within 3 days of receipt of shipment. once we verify the legitimacy of the claim, we will send the missing item or replacement product free of any shipping costs to you. All orders are photographed and logged daily by shipping personnel prior to shipping to avoid any fraudulent claims.

Each case is handled individually, we strive to get it right at every opportunity and are careful to treat each purchase and customer with respect.
You may return unopened items within 14 days of delivery for full product refund or exchange If the free promotional items are also returned. All items must be returned at customer expense unopened and undamaged for a refund or credit to be issued.
You must contact us prior to returning any merchandise for approval at 888 234-2595 during our normal business hours, Monday through Friday 9am to 5pm pacific standard time.
Items that have been opened or used are not eligible for return or refund.
Any issues regarding missing or damaged items must be reported within 72 hours of delivery for it to be actionable.
Store credit/refunds for the returned item(s) will be issued for unopened and undamaged merchandise within 5-7 business days of our receipt of the returned package. Refunds will only be issued to the card used. Credit will not be issued for opened or damaged merchandise.
Damaged or open merchandise that is sent back without a proper return authorization will be discarded and no credit will be issued. Any and all shipping cost are non-refundable.
Any items lost or damaged during return shipping process are non-refundable. When shipping return item(s) the package must have delivery confirmation, or we cannot guarantee that your items will be credited. All items are subject to a 15% restocking fee.
Psycho Pharma Shipping Policy
Orders usually ship within 24 hours, shipping is Monday through Friday.
When you place an order in the evening it will most likely will ship the following day.
Orders placed Friday evening also Saturday and Sunday will ship on Monday.
You may select from USPS or UPS shipping options.
Generally USPS first class is the most affordable and reliable with tracking information emailed to you when the order is processed.
International orders will take 2 to 6 weeks for delivery. All international shipping is beyond our control and responsibility therefore is up to the customer to know what taxes or custom fees may be due, we can not be liable for these fees and unfortunately we have no way of knowing what they are.
Please email us if you have any questions or issues: info@psychopharma.com

Most orders are fulfilled same day or next business day and you can choose how fast you want to get it. All orders shipped from California, USA.

30 Day Money Back Guarantee

No hassles, no excuses. If you don't love it, contact us and we'll make things right!

Psycho Pharma only includes the highest, most potent form of supplements and botanicals to ensure the most bang for your buck.
GET MOTIVATED TO THE EXTREME
Choose your package and save big on your order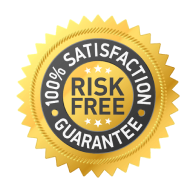 Obviously, results can vary and we want you to be 100% satisfied. That's why we offer a 30-day Satisfaction Guarantee. Take it for 3 days or finish the tub, if you're not happy, contact us for full refund on your first bottle.
It's simple as that! We value customer satisfaction above anything else.