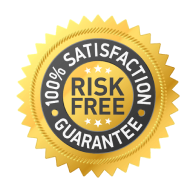 Obviously, results can vary and we want you to be 100% satisfied. That's why we offer a 30-day Satisfaction Guarantee. Take it for 3 days or finish the tub, if you're not happy, contact us for full refund on your first bottle. It's simple as that!
We value customer satisfaction above anything else.
Try A Full Bottle And Save BIG!