YOU've entered the drawing!

Want to improve your chances?
'VAN HAGEN' EDGE OF INSANITY SPECIALS
Enjoy Exclusive Discounts On These Limited Edition Bugenhagen Flavors Of Our Signature Pre Workout.
RIK DEL HOG's SUCCULENT FRUIT NOG
The high-stim pre-workout with a force-focus, feel-good, stimulated, shirt exploding muscle pump that is more intense than any pre-workout powder you've ever tried! Succulent, juicy fruit nog flavor developed by Van Hagen himself.
See full product details below.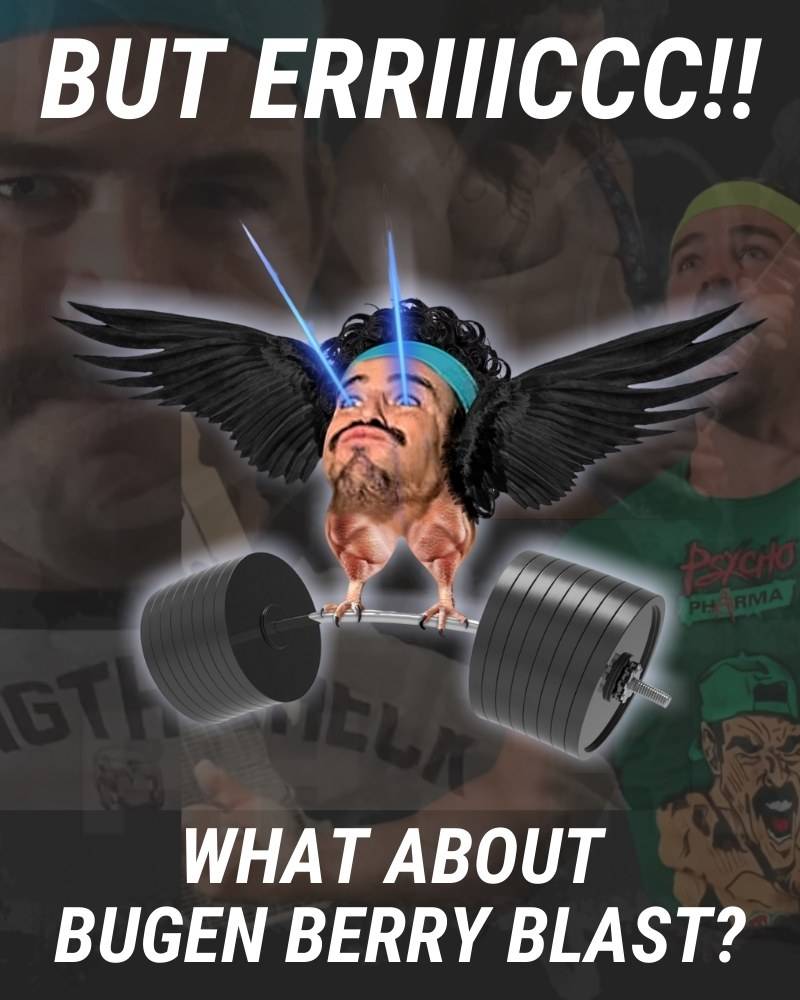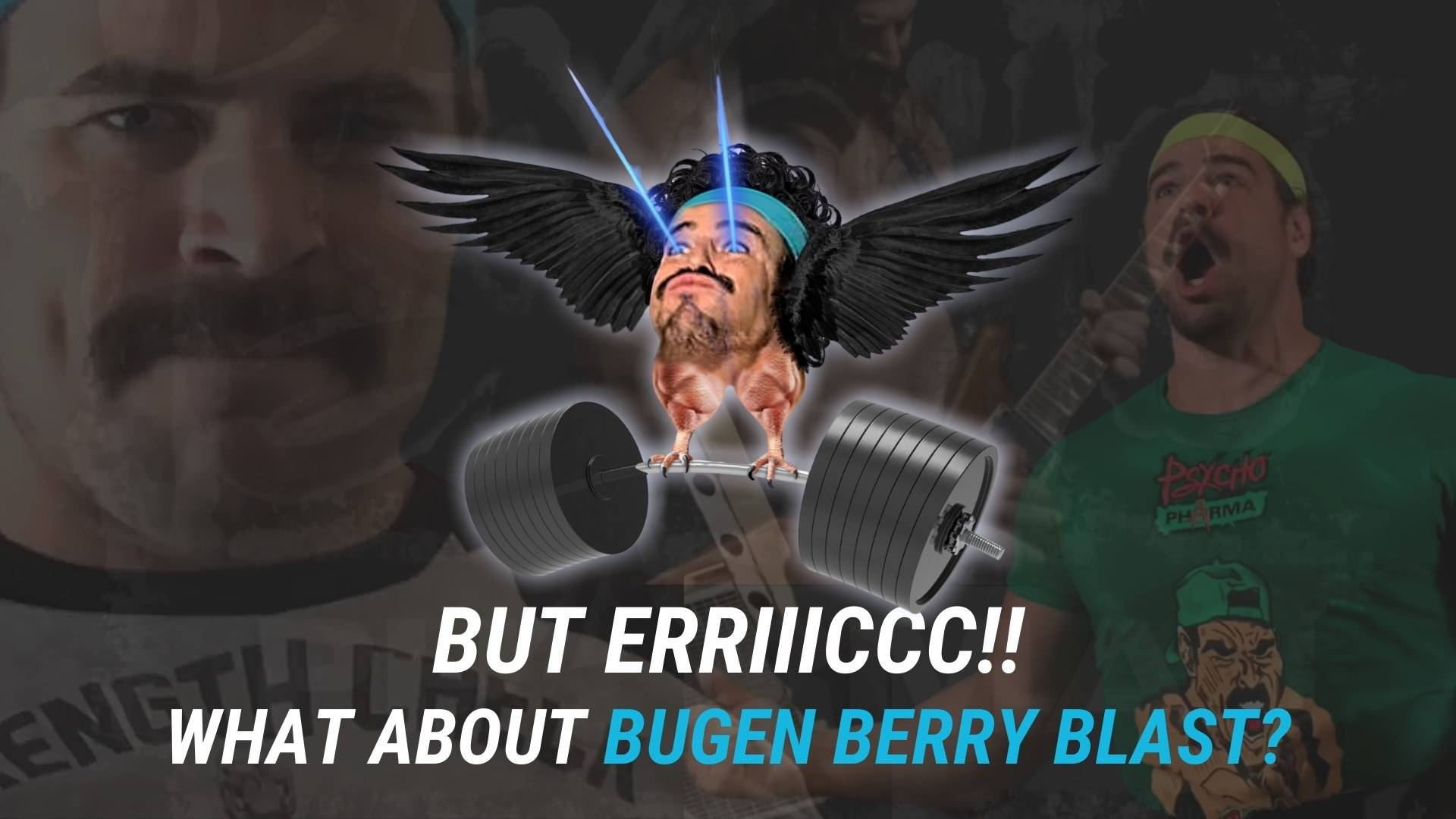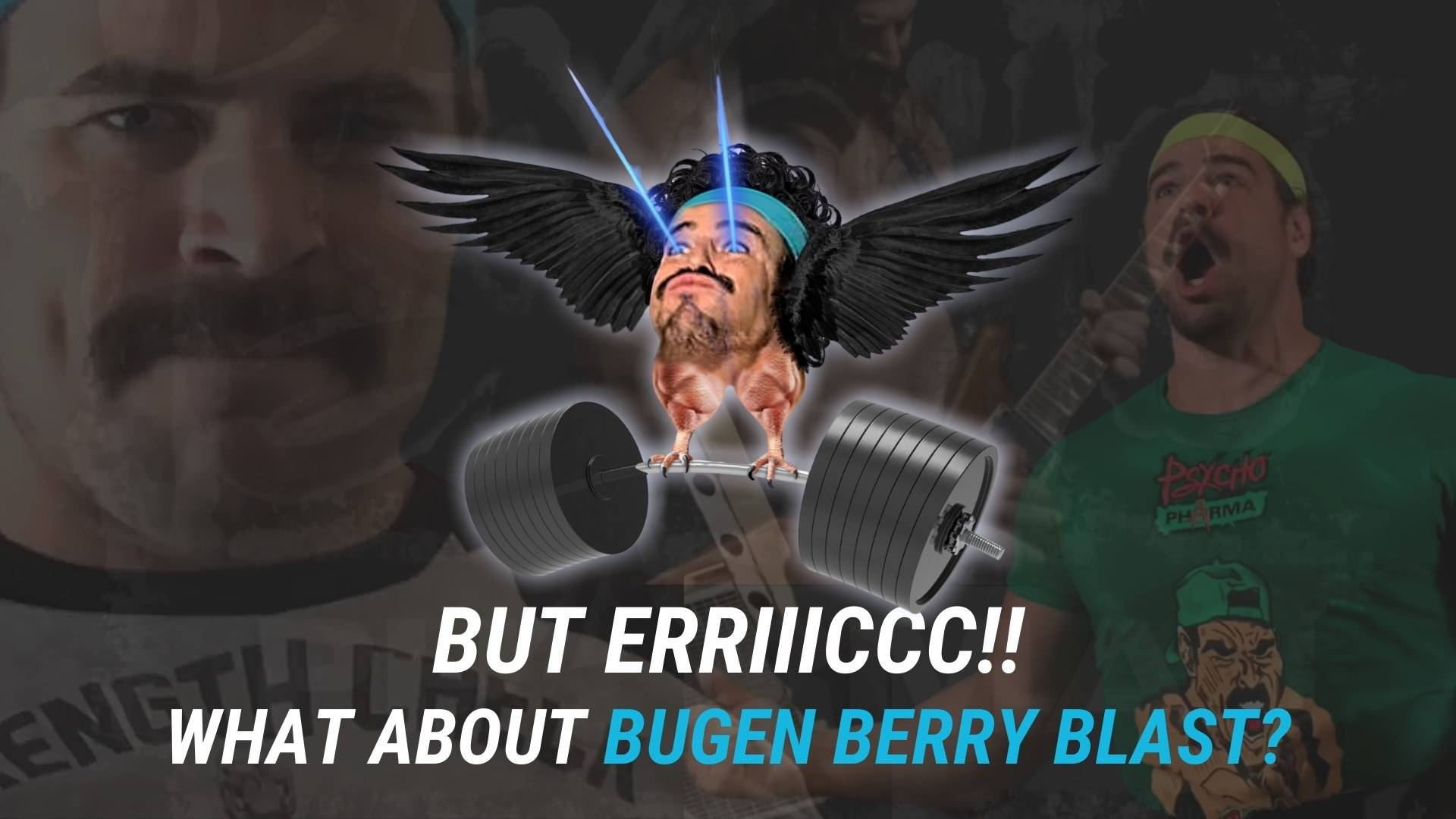 THIS STUFF IS STRONG:
This is not one of those B.S. products your girlfriend picked up at Rite Aid that you've been taking 2-3 scoops to feel! It`s called EDGE OF INSANITY for a reason, so start with a 1/2 Scoop.

Edge of Insanity uses Zembrin® (Sceletium tortuosum aerial parts extract) 25 mg combined with high-grade, top-shelf stimulants to achieve prolonged energy, "zen-like" focus, endurance and pumps that will make you never want to stop training … Edge will drive you to new personal records every time you use it!

PSYCHO Endurance, Vascularity & Pumps Blend: Provides nitric oxide fueled muscle pumps with added strength, power, and endurance. The powerful combination of 3.2g Beta-Alanine, 8G citrulline malate that gives Edge of Insanity a premium pumps blend that is unparalleled to other products.

Razor's Edge Focus: 350mg caffeine, ignited with a powerful blend of Theobromine, 5mg Yohimbe HCL%98, and 4mg Rauwoulscine (Alpha Y) Feel-good energy: 25mg Zembrin extract provides euphoria, endurance and an all-around sense of "well-being" during and after any type of workout.

Zembrin® is the world's most well researched and clinically studied extract of Sceletium Tortuosum. It`s mood-enhancing, anxiety-reducing and improved cognitive function abilities make it the best form of Sceletium Tortuosum on the market. With self-affirmed, Generally-Recognized-As-Safe (GRAS) status in the USA, Zembrin® is an evidence-based botanical supplement that has been thoroughly studied for safety and efficacy in comprehensive preclinical and clinical studies. When mixed with the right amount of High-Grade Stimulants: Theobromine, Yohimbe HCL and Alpha Yohimbe give users the highest levels of euphoria, well-being and razor-sharp focus; much like past best-selling products that are no longer available, Edge of Insanity brings the feel-good back into your workouts.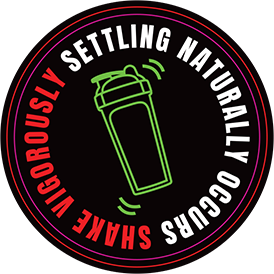 To assess tolerance mix ½ scoop of Edge of Insanity with 8 oz of cold water. Once tolerance has been assessed, mix 1 scoop of Edge of Insanity with 8 oz of cold water and consume 15 to 30 minutes before exercise. Do not consume Edge of Insanity within 4 hours of bedtime. Do not take any other products that contain caffeine or any other stimulants while taking Edge of Insanity.

Returns Policy
Dear customer if there is any issue or question with your order please email:info@psychopharma.com or call 888 234-2595 during our normal business hours, Monday through Friday 9am to 5pm pacific standard time.
If you are missing an item or the product is damaged, you must notify us within 3 days of receipt of shipment. once we verify the legitimacy of the claim, we will send the missing item or replacement product free of any shipping costs to you. All orders are photographed and logged daily by shipping personnel prior to shipping to avoid any fraudulent claims.

Each case is handled individually, we strive to get it right at every opportunity and are careful to treat each purchase and customer with respect.
You may return unopened items within 14 days of delivery for full product refund or exchange If the free promotional items are also returned. All items must be returned at customer expense unopened and undamaged for a refund or credit to be issued.
You must contact us prior to returning any merchandise for approval at 888 234-2595 during our normal business hours, Monday through Friday 9am to 5pm pacific standard time.
Items that have been opened or used are not eligible for return or refund.
Any issues regarding missing or damaged items must be reported within 72 hours of delivery for it to be actionable.
Store credit/refunds for the returned item(s) will be issued for unopened and undamaged merchandise within 5-7 business days of our receipt of the returned package. Refunds will only be issued to the card used. Credit will not be issued for opened or damaged merchandise.
Damaged or open merchandise that is sent back without a proper return authorization will be discarded and no credit will be issued. Any and all shipping cost are non-refundable.
Any items lost or damaged during return shipping process are non-refundable. When shipping return item(s) the package must have delivery confirmation, or we cannot guarantee that your items will be credited. All items are subject to a 15% restocking fee.
Psycho Pharma Shipping Policy
Orders usually ship within 24 hours, shipping is Monday through Friday.
When you place an order in the evening it will most likely will ship the following day.
Orders placed Friday evening also Saturday and Sunday will ship on Monday.
You may select from USPS or UPS shipping options.
Generally USPS first class is the most affordable and reliable with tracking information emailed to you when the order is processed.
International orders will take 2 to 6 weeks for delivery. All international shipping is beyond our control and responsibility therefore is up to the customer to know what taxes or custom fees may be due, we can not be liable for these fees and unfortunately we have no way of knowing what they are.
Please email us if you have any questions or issues: info@psychopharma.com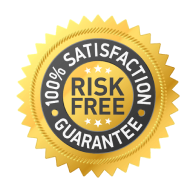 Obviously, results can vary and we want you to be 100% satisfied. That's why we offer a 30-day Satisfaction Guarantee. Take it for 3 days or finish the tub, if you're not happy, contact us for full refund on your first bottle. It's simple as that!
We value customer satisfaction above anything else.