Lift heavier, push harder, and set new records with every workout
With our unique 5-way stimulant blend, experience a surge of energy that lasts, keeping you at your peak from start to finish.
Powerful stims balanced with GABA unlock "zen-like" focus and clarity, ensuring every workout counts.
Maximize pump and nutrient flow to the muscles for for enhanced growth, vascularity, and recovery during intense workouts.
Say goodbye to fatigue. Train harder and longer, turning every gym session into a playground of potential.
Caffeine Anhydrous (350mg)
Infinergy™ Dicaffeine Malate (70mg)
L-Citrulline Malate 2:1 (8,000mg)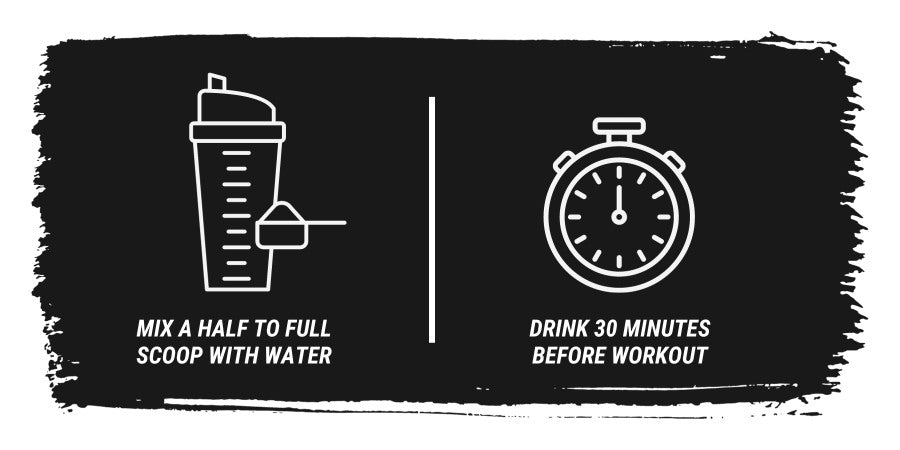 As a dietary supplement, mix 1 scoop in 12-16 oz. of water and drink 30 minutes before workouts or training.
Initially use 1/2 serving to assess tolerance. Take no more than 1 serving once tolerance is assessed. To avoid sleeplessness, do not consume within 6 hours of bedtime.
REAL REVIEWS BY REAL PEOPLE