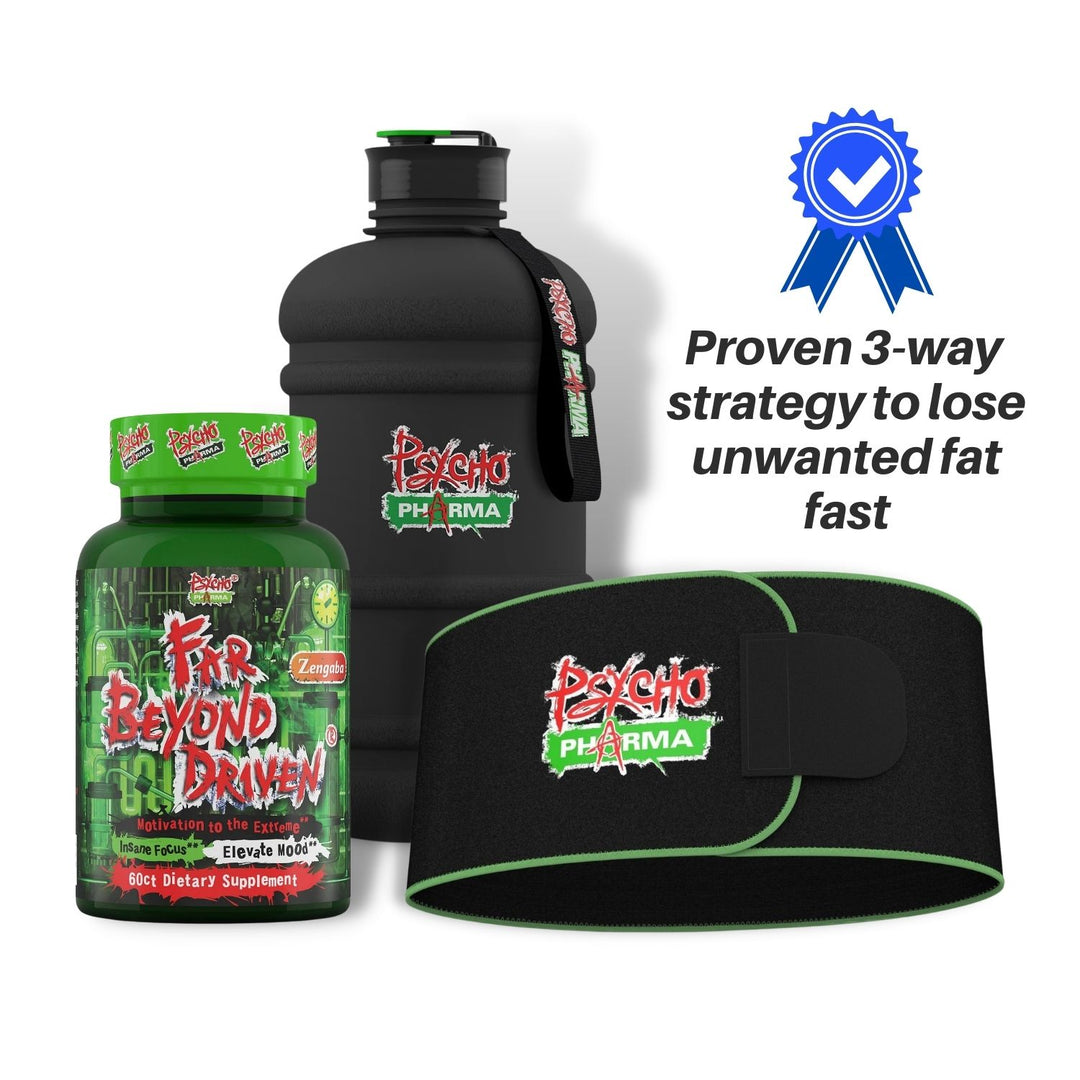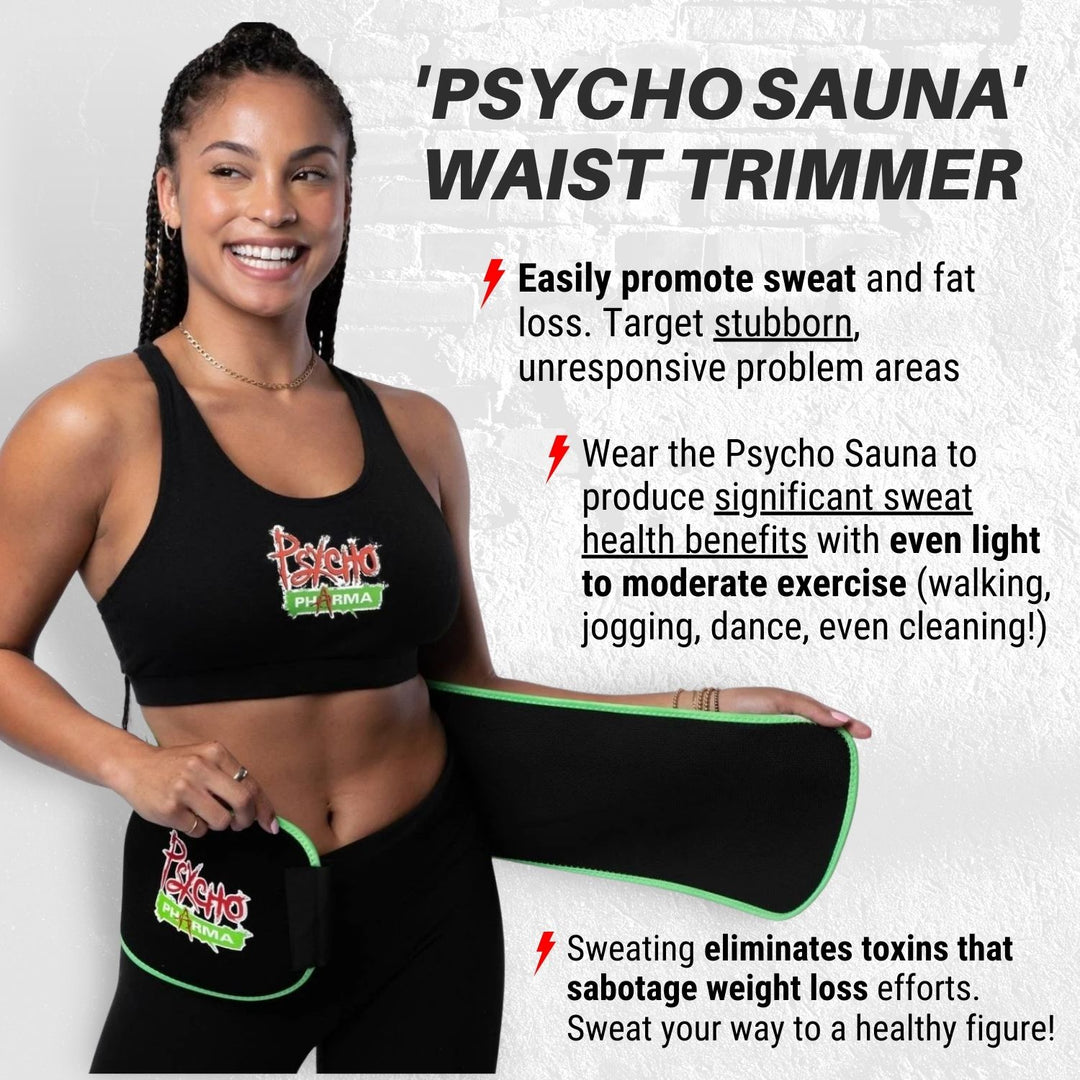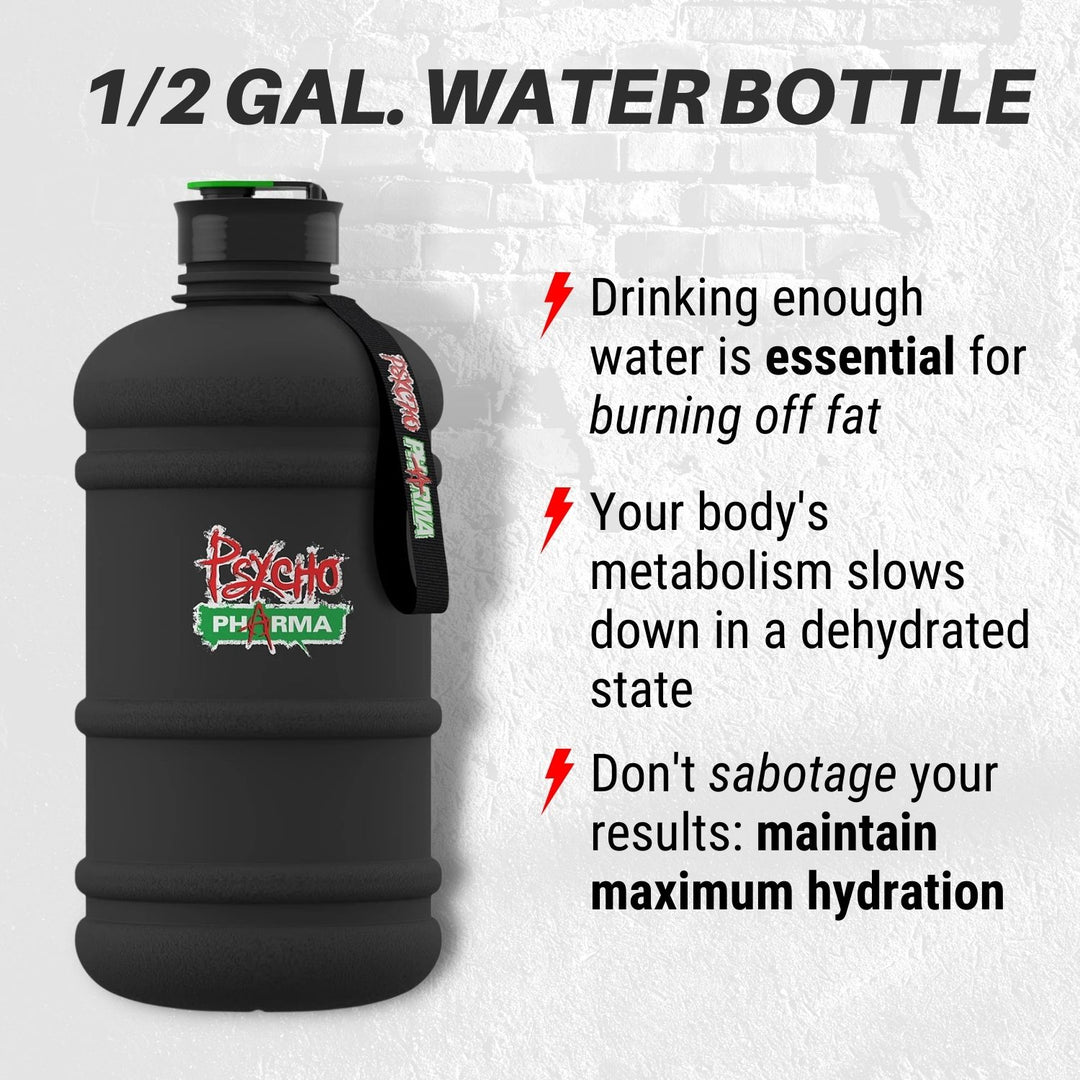 Fat Blaster Bundle
Regular price
$75.00
Sale price
$49.95
/
SLIM YOUR WAISTLINE AND DROP POUNDS FASTER, WITH NO EXTRA EFFORT!
Looking for a proven plan with fast results to drop extra inches and pounds without spending extra hours in the gym?
This Fat Blaster Bundle is the perfect solution. It's designed to help you in three different ways to target stubborn fat loss.


1: Potent Thermogenic Fat Burner
($34.95 value)
Far Beyond Driven turns your body's metabolism to 11 with the help of a 4 stimulant blend that causes your body to burn more calories, without extra effort. You will feel it working.
Instructions: Take 1 capsule (or 2 at the most), twice daily, six hours apart and no less than 5 hours before bedtime
Disclaimer: The effects are also highly-energizing, superior to caffeine, energy drinks, and anything that has been on the market for the last 10 years since certain "fat burner" ingredients were banned.
2: 'Psycho Sauna' Waist Trimmer
($19.95 Value)
Sweat more during workouts, walking, running, yoga sessions, or even vigorous chores which can lead to additional weight loss and improved fitness levels.
Scientific studies show that toxins from food and the environment cause numerous negative health effects, including weight gain, making it harder and harder to maintain healthy body weight. 
Sweating is a proven way to quickly release some of these toxins so you can make progress toward your goals faster and enjoy better health overall. 
By insulating your core with the Psycho Sauna, you can easily induce rapid and significant sweat activity and benefits in an area of concentrated fat cells.
Instructions:
Step 1: Just wrap the waist trimmer snug around your midsection

Step 2: Secure it with hook and loop closure
Step 3: Put on some music or even listen to an audiobook while doing your regular workout, light cardio exercise like walking, jogging, or even vigorous household chores
Step 4: Wear it into the shower so you can rinse it off and hang it out to dry.


3: Maximum Hydration, Maximum Benefits
($19.95 Value)
Clean water is one of the most critical components to getting and staying healthy
We need lots of it! And most people don't get enough.
Scientific studies have shown that poor hydration slows down the metabolism which will make it harder for you to lose weight. 
This 1/2 Gallon Water Bottle makes it easy and convenient to get your daily 8-cup (or 2-liter) requirement with a single fill-up. Though we recommend you make a goal of drinking 2 of these each day for 1 full gallon to maximize your metabolism and flush out toxins that hinder weight loss.
FEATURES
½

 

gallon water capacity reduces the times you need to fill up so it's easier to hit your hydration requirements
BPA-FREE so it keeps that junk out of your body
Convenient strap makes carrying easy
Durable build-quality will easily take the abuse of everyday use


Is This Guaranteed To Work For Me?
This proven, 3-way combo will produce better results than anything you've previously tried - or we are happy to refund your order. Simple as that. 


Do I Have To Work Out To Get The Benefits?
Not necessarily. 
Obviously, the more vigorous physical activity you do the faster you will progress towards your weight loss goal.

But here you have two helpers working in the background:
First, Far Beyond Driven is highly thermogenic which means it makes your body burn more calories - even if you're sitting down.
(But after you take it, you won't want to stay sitting down. You'll feel so good and motivated to get stuff done that your to-do list might just run and hide as you consistently crush it.)
Second, with the Psycho Sauna, even light physical activity will cause a heavy sweat response in your core area.


Will I Get Dehydrated From Sweating?
Not if you drink a lot of water.
This is why we've included such a convenient and high-quality water bottle in this special offer.
If you plan to start some more lengthy and intense workouts while using the Psycho Sauna and Far Beyond Driven, we recommend replenishing your electrolytes with a high-quality blend like Asylum Anytime BCAAs which uses an electrolyte mix along with coconut water powder for a fast and healthy way to get refuel on the essential minerals you may lose from sweating. 
If you add Asylum Anytime BCAAs to an order of the Fat Blaster Bundle, you can enjoy an automatic 50% off savings and you can optimally replenish electrolytes for only $0.58 per serving!
(compare that to $2.00+ a pop for sugar-filled sports drinks)
Take advantage of this limited-time New Year's special offer by tapping the ADD TO CART button to start the checkout process.